LSAT Essay Section Tutors in Royal Oak, MI
Results 1 - 10 of 10
Education
Villanova University - BA, Humanities & Political Science , Northwestern University - JD, Law
Experience
history . When I have free time, I enjoy reading novels and playing racquet sports . I currently reside in the big city of Chicago, Illinois .  College Essays, English, Essay Editing, Graduate Test Prep, LSAT Analytical Reasoning, LSAT Essay Section, LSAT Logical Reasoning,...
Education
Albion College - BA, Philosophy , Duke University - PhD, Philosophy
Experience
I have taught classes on, and tutored, LSAT skill development . At the North Carolina Governor's School, a summer-long educational program for high schoolers, I taught Philosophy to high school pupils . I did the same at the Duke Talent Identification Program, another summer...
Education
University of Michigan-Ann Arbor - B.A., Political Science, Linguistics , University of Iowa - J.D., Law
Experience
I mainly have expertise in dealing with Government, English, History, and Political Science courses.As a tutor, I feel I will do very well in the areas I mentioned above, but also in SAT, ACT, and LSAT test prepping as I have done incredibly well on all of these exams as well...
Education
University of Michigan, 1966-1967 (French Major) San Diego State University, 1967-1969 (French Major) The Sorbonne (Paris),...
Experience
In addition, I've gained the expertise in test preparation, especially standardized testing from college entrance through professional exams for certification, licensing, masters' an doctoral degrees, along with professional advancement . Because of this wide range of...
Education
Cornell University; LSAT (172) - 99th %ile; Over 13 years of professional experience tutoring the LSAT; Prep-course master author
Experience
Every student gets a 5-hour risk-free evaluation period, I only charge you for those hours if you decide to continue . More information at: www.lsat.totaltestprep.net LSAT, LSAT Analytical Reasoning, LSAT Essay Section, LSAT Logical Reasoning, LSAT Reading Comprehension I'm...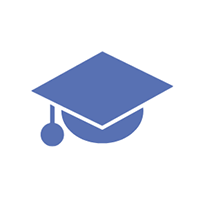 Anna J.
Private LSAT Essay Section tutor in Sterling Heights, MI
Education
*Philosophy and Mechanical Engineering Major *DPL Certified Literacy Tutor *Worked for an ACT/SAT Prep Company *Detroit Public Library...
Experience
I consider myself to be more of an educational coach than a tutor . I strongly believe in a holistic approach to tutoring . Every student has different needs and goals . Using custom assessments, I like to test my students to properly identify their strengths and...
Education
Cornell University; 99th%ile LSAT; Professional LSAT tutor; 13+ years of LSAT tutoring experience; Master prep-course creator
Experience
This includes over 75 hours of instructional videos - including 100s of questions explained step by step, and exercise sets with 1000s of questions . The materials are free of charge, you only pay for tutoring hours . The first 5 hours are risk-free, you only pay for...
Brian S.
Private LSAT Essay Section tutor in Rochester Hills, MI
University Tutor
5
Brian S.
Education
Oakland University: BS in Mathematics, minors in Business & Computer Science; GPA 3.77 of 4.00
Experience
Full-Time Tutor for 5 years Certified Tutor (level 1) Private Tutor of 5 years Publicly tutored for one year 32 ACT score Have tutored just about every subject, minus foreign languages Specialty is mathematics (at all levels) I simply love to tutor . It is my passion...
Education
I completed my honours undergraduate degree at the University of King's College, where I double majored in the the History of Science and...
Experience
Outside of my work as a teacher, I offer high-quality private and group tutoring services for youth and adults for a number of standardized tests, particularly the SSAT, SAT, and GMAT . My GMAT credentials are excellent: GMAT 740 (97th Percentile Overall, 47 Verbal -...
Education
I am a current student on medical leave, and I want to stay sharp by imparting my knowledge to others. I will be going into my third...
Experience
I taught myself the AP Calculus BC curriculum while also teaching another student and we both scored a 5 . I took college organic chemisery as a high school junior and passes with an A . All of those things are fantastic, however why you should select me as your tutor...