SAT Subject Test in Biology E/M Tutors in Royal Oak, MI
Results 1 - 10 of 10
Education
Michigan State University - Bachelors, Chemical Engineering , University of Michigan-Dearborn - Current Grad Student, Industrial Engineering
Experience
I really enjoy engineering, math, biology, and chemistry, and I want to share my love for these subjects with my students . I've three years of tutoring experience, and I've my own teaching style that is full of support, encouragement, and friendliness . I like to learn...
Rebecca L.
Private SAT Subject Test in Biology E/M tutor in Detroit, MI
University Tutor
4
Rebecca L.
Education
University of Pennsylvania - BA, Architecture & Urban Studies
Experience
I also like to help them in a way that makes sense for their needs . Above all, I strive to be a mentor, and create a welcoming environment where students feel comfortable learning.I have previously worked as a high school STEM teacher, and I love anything to do with the...
Education
General Surgery Residency, Wayne State University. Doctorate of Medicine, Saint George's University. Bachelor of Arts in...
Experience
Scored 95th percentile on MCAT, 95th percentile on SAT . I want to tutor to help others achieve their education and life goals . Having a mentor who challenges and drives someone to strive for more is the best possible way to make that goals become reality. 10th Grade,...
Education
M.D. (In Progress) Wayne State University School of Medicine (2016-Current) B.S. Biology Portland State University (2015) B.A.,...
Experience
I've helped graduate students and professors edit grant proposals, university students improve their writing and work on their essays, and younger learnings master the basics and fundamentals of writing . If you're struggling through a paper and it's the last minute, shoot me...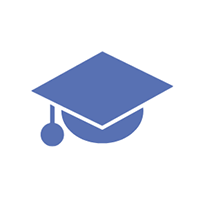 Anna J.
Private SAT Subject Test in Biology E/M tutor in Sterling Heights, MI
Education
*Philosophy and Mechanical Engineering Major *DPL Certified Literacy Tutor *Worked for an ACT/SAT Prep Company *Detroit Public Library...
Experience
I consider myself to be more of an educational coach than a tutor . I strongly believe in a holistic approach to tutoring . Every student has different needs and goals . Using custom assessments, I like to test my students to properly identify their strengths and...
Education
-Oakland University, Bachelor of Arts in Biological Sciences GPA 3.7 -MCAT 30R 10/10/10 2011 -Michigan State University College of...
Experience
-Physiology TA at MSU Medical School 2012 -Calculus Study Group leader in 2009 Molecular Biology, Arabic, Neuroscience, Chemistry, Medical Terminology, Medicine, Emergency Medicine, Pathophysiology, Biology, SAT Subject Test in Biology E/M, Neurobiology, PCAT Biology,...
Education
International Academy, Valedictorian, 4.0, 2009 University of Michigan, B.S. in Neuroscience, 2013 Oakland University William...
Experience
As such, I have led study groups and instructed a laboratory accompanying course for Organic Chemistry . I have also tutored MCAT OChem and Biology for the Princeton Review . Currently, I am a medical student at Oakland University William Beaumont School of Medicine . ...
Education
B.S. Biomedical Science (2018), Oakland University - GPA: 3.93 - MCAT: 512 M.D. (2022), Oakland University
Experience
I have experience tutoring s wide variety of students . I started out tutoring ESL students from a young age . From there on out, I worked at Mathnasium to tutor kids anywhere from 1st grade to high school on math . In college, I was a peer tutor and teaching assistant,...
Education
I am a current student on medical leave, and I want to stay sharp by imparting my knowledge to others. I will be going into my third...
Experience
I taught myself the AP Calculus BC curriculum while also teaching another student and we both scored a 5 . I took college organic chemisery as a high school junior and passes with an A . All of those things are fantastic, however why you should select me as your tutor...
Sharmeen M.
Private SAT Subject Test in Biology E/M tutor in Wyandotte, MI
University Tutor
5
Sharmeen M.
Education
Medical Student at Michigan State University Class of 2017 McMaster University, Hamilton Major: Biochemistry and Biomedical Science...
Experience
MCAT test score: 32R (10VR, 12BS, 10PS)(I studied on my own for 1 month) Tutored first year students and prepared grade 12 students for first year science program Relevant classes: chemistry, biology, biochemistry, calculus, physiology, genetics, immunology, and about 40...