IB Extended Essay Tutors in Royal Oak, MI
Results 1 - 4 of 4
Education
B.A., Spanish, Sociology with K-­12 Teaching Certification, ​Oakland University, MI ● Degrees in Spanish and Sociology, K-­12...
Experience
I have traveled to many Spanish speaking countries and work daily with native speakers . I also have extensive experience in tutoring students with Autism or other learning disabilities in Spanish . I consider my teaching style dynamic and interactive . I understand that...
Education
University of Michigan, 1966-1967 (French Major) San Diego State University, 1967-1969 (French Major) The Sorbonne (Paris),...
Experience
In addition, I've gained the expertise in test preparation, especially standardized testing from college entrance through professional exams for certification, licensing, masters' an doctoral degrees, along with professional advancement . Because of this wide range of...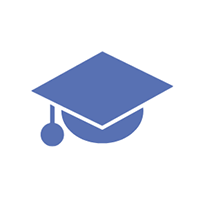 Anna J.
Private IB Extended Essay tutor in Sterling Heights, MI
Education
*Philosophy and Mechanical Engineering Major *DPL Certified Literacy Tutor *Worked for an ACT/SAT Prep Company *Detroit Public Library...
Experience
I consider myself to be more of an educational coach than a tutor . I strongly believe in a holistic approach to tutoring . Every student has different needs and goals . Using custom assessments, I like to test my students to properly identify their strengths and...
Education
Current High School Senior at the International Academy of Macomb (ranked #2 in the state of Michigan). I take on the challenging IB...
Experience
I often tutor other classmates after-school and even my own brother everyday . Hence, I know the tricks and tips that are needed to make one understand the content that is difficult with ease . As a current high school student, I can understand and relate to the difficulty...